The detailed 2015 congress program in Skoura
Doctor Fred Rérolle vice-président of Homeopaths Without Borders - France, wil be the presenter and regulator during presentations.
M'Hammed ABOULAL : Presentation of the interprofessional federation of Moroccan apiculture
Mohamed AGLAGANE, president of Albisher, Morocco : Homeopathic treatment of hives
Mohamed BENIDIR : Presentation of l'ORMVAO
Dr Navneet BIDANI, homeopath specialized M.D in psychology, India : Child psychology and homeopathy
Dr Rajaa CHBANI, homeopathic pharmacist, Morocco : Isotherapy and garden
Dr Aadil CHIMTHANAWALA, homeopath specialized in cardiology, India : Scope of homeopathy in cardiac diseases
Dr Nadia des COURTIS, homeopath, specialized psychiatry, Switzerland : Classical homeopathy in psychiatric cases
Dr Martine DURAND-JULLIEN, homeopath M.D France, president HSF : Presentation of Homeopaths Without Borders- France.
Tommie DYZEL, agriculture in South Africa : Homeopathy, salt and biodynamics in agriculture
Dr Soraya EL ATTARI , homeopath M.D, Morocco :
Dr Simonne FAYETON, homéopathe, France : MASI: An assistance to the discernment for the choice of the homeopathic remedy
Dr Maria Olga KOKORNACZYK, biochemist, Italy : The action of homeopathic remedies through crystallization,
Dr Yassine LAHLOU, generalist, Rabat, Morocco : Place of homeopathy in Morocco
Marie MAGRE, 4 Kenya School of Homeopathy, Kenya : Integrated medicine in development settings
Dr Farokh MASTER, homeopath specialized in oncology-neurology, India : Homeopathic strategies in cancer management
Mark MOODIE, initiator of the 1st agro homeopathic congress & director of Considera org. United Kingdom : A possible strategy for agro-homeopathic repertorization,
Enzo NASTATI, homeodynamics in agriculture, Italy : The homeopathic methodology in relation to the quality of space and time,
Dr Iman NAVAB, homeopath and historian, Canada : Hippocrates, Avicenna, Hahnemann, Their Philosophies on natural medicines,
Dr Dimitry ORLOV, Physicist and research worker Hugo Jenks, author, electronics engineer and inventor, Russia : Electrophoton capture (EPC) and gas discharge visualization (GDV)
Ahmed OUHAMOU : Plants biodiversity in the Southern Atlas in Morocco
Dr Muhammed RAFEEQUE, BHMS, Author, Medical officer, Govt of Kerala. India : Scope of homeopathy in surgical conditions
Dr Geeta RANI Arora, Research and Development Head B.Jain Pharmaceuticals. Editor The Homoeopathic Heritage B.Jain Group, india : Scope of homeopathy in allergic disorders
Dr Natalia RODIUC, molecular biology, France : Homeopathy in plant pathogen interaction.
Dr Patrice ROUCHAUSSE , veterinary homeopath, France :
Dr Jeremy and Camilla SHERR, homeopath specialized M.D in AIDS, Tanzania : Homeopathy in the treatment of AIDS in Africa
Dr Abdelaziz YAACOUBI, agronomy engineer, Casablanca, Morocco : Experiment of agrohomeopathy in Skoura
*The list of speakers might be subject change in the eventual personal indisposition of one of the speakers;
The presentations in French or in English will be simultaneously translated.
Clic for a copy of 2015 congress program.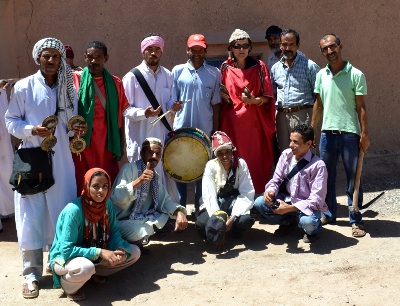 Home
Association pour la Promotion de la Médecine Homéopathique
23B rue Bourget 69009 Lyon
Tel : 06 89 28 33 20
courriel : apmh.asso@orange.fr
Association régie par la loi 1901 - déclaration N°W691069632 - ISSN: 1969-3109